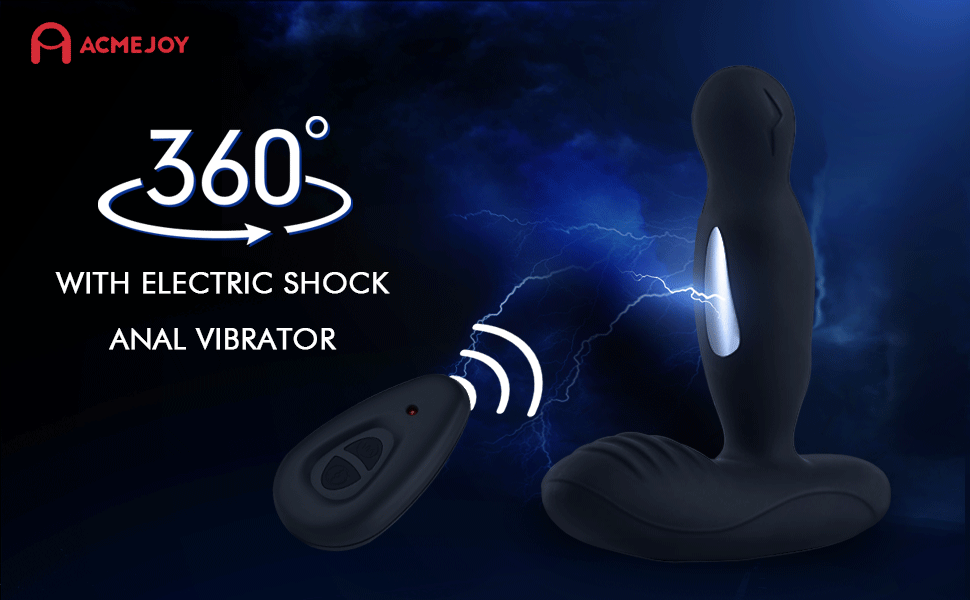 Features
Omni-directional rotatable tip delivers a comprehensive prostate crushing experience in 3 modes.
Teardrop-shaped metal pieces on both sides of the shaft, touch them simultaneously to appreciate the 16-pattern electric current.
The ribbed base delivers 16 powerful vibratory pulses that take you to the pleasure heaven.
Equipped with remote control, ideal for effortless solo session or couple play.
USB charging, enjoy easy sex life.
Description:
The LEVETT butt toy is an all-around treasure that combines many bright talents in one.?On-demand rotation, e-stim, and vibration work in tandem creating a maelstrom of blended satisfaction for you cumming back!
The?internal motor in the bulbous?tip drives it to rotate at 3?speeds clockwise. Overly sensitive P-spot?is stimulated to a nerve-wracking mania of pleasure by the constant milking!?And another motor is located at the ribbed end of the base?for?16 rich vibration pulses. Yes, that's the perineal passion you crave like crazy!
Now pls give a look at the?glowing metal pieces — the secrets to your bliss. The invigorating electric current that is instantly transmitted?by them?to your hole will take your sexual experiences to new heights!?Your mind would?go blank?with the electrifying stim, can¡¯t help pleading and babbling for more, more, more.
Just grab the remote control to experiment alone or with your partner to delight in which combination of rotation and shocking suits your personal tastes!?
N.B. E-stim should be used with caution in patients with heart disease.
Specification:

Product size: 4.5 x 4.4″
Insertable length: 3.4″
Weight: 0.23 lb
Material: silicone
Waterproof: IPX5
Package included:

1 x anal massager
1 x remote control
1 x charging cable
1 x manual