Rose bud Vibrator: The Ultimate Guide to Mind-Blowing Pleasure
If you're looking for a new sex toy that can take your pleasure to the next level, look no further than the rosebud vibrator. This flower-shaped vibrator has been making waves on TikTok for over a year now, and for good reason. It's petite, cute, and shaped like a blooming rose, making it easy to carry and discreet. But don't let its small size fool you – the rosebud vibrator is a game-changer when it comes to orgasmic pleasure.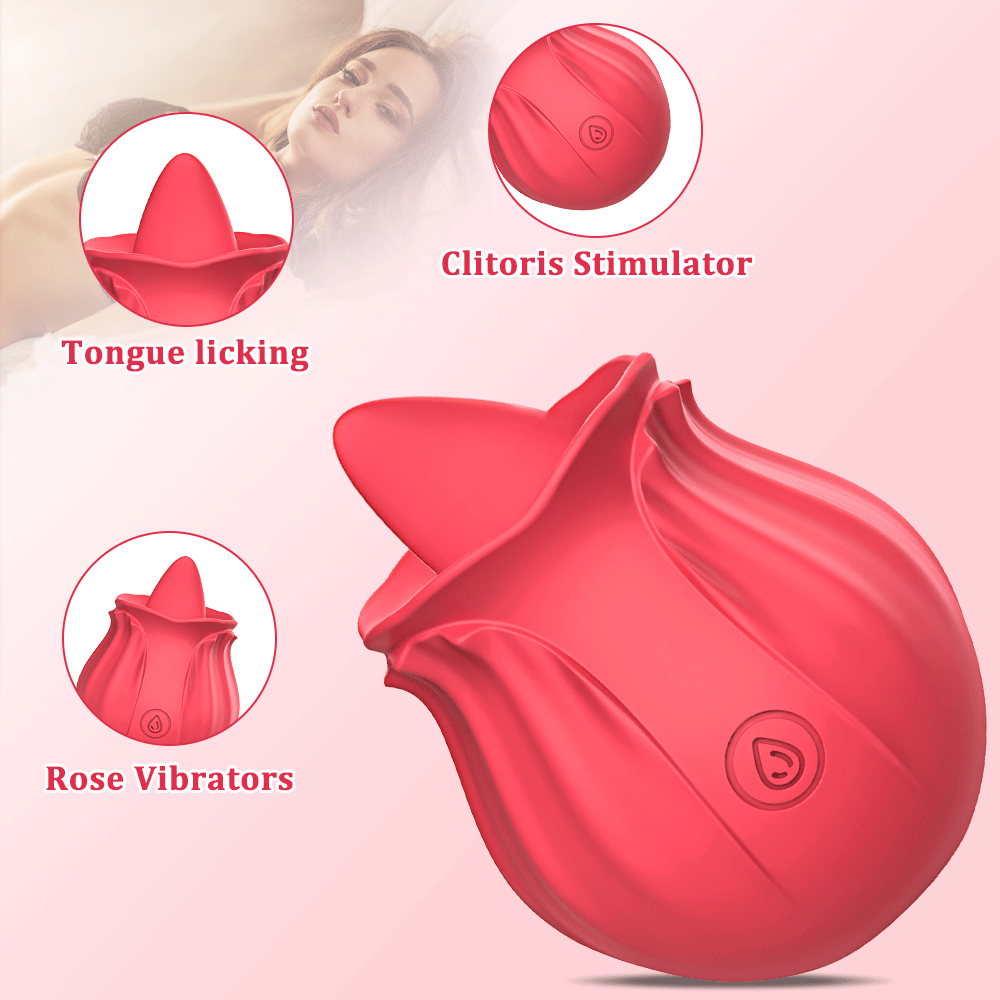 What is a rosebud toy?
A rosebud vibrator is a sex toy shaped like a rosebud. It's made of safe and silky medical-grade silicone and features ten tongue-licking frequencies that simulate oral sex. It's easy to clean and is a rechargeable clit toy with a USB universal charging interface. After a full charge, you can enjoy up to 2 hours of mind-blowing pleasure.
Size : 59 x 59 x 66mm
Material: FDA silicone, ABS
Function: 10 frequencies
Battery : 3.7V Li-ion Battery(internal) , magnetic charging
Charging time: 75 minutes
Working Time: 90 minutes
Waterproof level: IPX6
Weight: 124g
Why do you need a rose bud vibrator?
Whether you're flying solo or with a partner, a rosebud vibrator can take your pleasure to the next level. With COVID-19 reducing social activities and making it difficult to hang out with friends, it's more important than ever to create happiness within the home. Making love is an excellent way to enjoy fun between couples, but if your partner isn't around, sex toys can satisfy you just as well. And why settle for a mediocre vibrator when you can have a rosebud vibrator that promises a mind-blowing orgasm?
How does a vibrator feel?
If you're new to sex toys, you might be wondering what it feels like to use a vibrator. A vibrator feels like an electric toothbrush placed on your nose, but it's much more sensual. The sensation is similar to sneezing, but different people will have different sensations. To get the best experience, you need to have enough lubricant or natural lubrication. If you feel dry, stop using the vibrator to avoid discomfort.
Can a vibrator help with anorgasmia?
If you or your partner experience anorgasmia, a vibrator can help. Many women have not experienced the pleasure of orgasm before using a vibrator. However, if you have a low desire and are sad, a vibrator may not be the best weapon for emotional healing. It's appropriate to see a doctor or therapist in this case.
Different views on vibrators
Not everyone feels the same way about vibrators, and not all vibrators will bring the same sensations. They will have different intensities and patterns, just like you will have different experiences when you go shopping at different malls. You will also have different sensations when you use the vibrator on different parts of your body, such as your clitoris, breasts, and inner thighs.
Some people may feel embarrassed about using a vibrator, but it's important to remember that sex toys are a game-changer for those who have never enjoyed the sensation of an orgasm. Scientific studies have shown that less than 20% of women can have an orgasm through penetration alone, so a vibrator is a great item to buy.
Where to buy a rosebud vibrator?
If you're interested in buying a rosebud vibrator, there are many online shops that offer them. However, it's important to buy from a reputable source to ensure you're getting a safe and high-quality product. Our company is a professional manufacturer of rosebud toys and has a wide selection of products to choose from. We also have a rosebud toy library in our office, so feel free to visit us and test out our products.